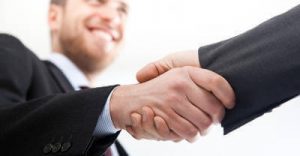 What our clients have to say about our services

Our clients say some very nice things about the service we provide and we are proud to share some of them with you here…
"Hilltop are unfailingly reliable, punctual, intelligent and likeable, and always on the end of a phone.  They've been taking me about for seven years and I will have no other here in Dorset."
Fay Weldon (author)
"As a business client who makes frequent trips to the airport or remote locations in the home counties I need a reliable taxi service and that when I call hilltop. Regardless of if the pickup in two in the morning or eight in the evening their drivers are cheerful, helpful and most importantly on time. So a big thank you to Tina, Maurice and their drivers for a superb service. See you soon!"
Debbie ~ Conference and Event director
"I have used Hilltop for about 3 years and  now use no other long distance provider.They are very reliable, have comfortable cars and are nice people to deal with. And their prices are really competitive."
Steve, Warminster
"We have been using Airport Cars for over 3 years and are very satisfied with their service.  Airport Cars are easy to deal with, friendly, and above all highly reliable, which is essential if you are arriving at an airport late at night.  Highly Recommended…"
Robert Bruton
"Hilltop are an efficient, stress-free, value-for-money way to get to the airport.  I have used them many times over recent years and have always been completely satisfied with their friendly manner and reliability."
A H
"Hilltop are constantly reliable, efficient and easy to deal with.   Their cars are clean and comfortable and their drivers are very pleasant and friendly."
 Mr. S Motcombe
"I have been using Hilltop for many years now and every trip has been perfect!  Thank you Maurice, Tania and the Team."
J P
"We have been using Hilltop Airport Cars for several years to take us backwards and forwards between Dorset and Heathrow and have found them to be unfailingly reliable, always punctual with courteous drivers and comfortable vehicles. Even on the occasion when we arrived at Heathrow expecting to be picked up (there was no car as we had booked the wrong day…!) Hilltop were able to quickly reorganise their schedules, collect us and bring us back to Dorset.
When asked we always recommend Hilltop Cars and look forward to making use of their services in the future".
CM, Dorset

I have been using Hilltop Airport Cars for a number of years to access all the major airports when travelling on both business and pleasure. I have always found them to be courteous and efficient.
They turn up on time are reasonably priced and know their clients. Return journeys are as easy as the outgoing with prearranged times but flexible enough to deal with aircraft delays.
I would highly recommend Hilltop Airport Cars
B M-L, Gillingham Dorset

I have used Hilltop for a number of years now whenever I have to travel to any U.K airports. I have found them very reliable ,friendly and helpful. I can start my journey feeling very relaxed and stress-free .Hilltop are always on time and I know they will be there to meet me as on my return journey as soon as I exit the airport.
I can really recommend them.
A.W. Wincanton.
"I would be happy to recommend hilltop to anyone – in fact I already have done to friends and acquaintances.  Their service has always been friendly, reliable and good value.  I very much appreciate the personal touches such as a pillow for a quick sleep in the back after a long overnight flight!"
Dr M

"We have used Hilltop Airport Cars for many years. They are always on time for picking us up and getting us to the airport.  You are given a mobile number to contact should your return flight get delayed, and they have always managed to pick us up soon after landing even when we get in at unexpected times. One nice touch is they always ask if you want to stop and buy some groceries on you way home.
I am sure we will be using them again and again!"
T Perrett

"We have had the good fortune to use Airport Hilltop Cars many times over the last 12 months while we have been property hunting abroad.
Our enquiries are answered promptly and usually within a few minutes by Tania in the office. Prices and timings are confirmed immediately by text.
The two drivers we have used – Maurice and Andy – have introduced themselves by text the day before, again confirming the travel timings and details. We have found them cheerful, courteous and helpful at all times. I feel so comfortable with their driving that I am usually asleep within minutes of entering the cab.
Even when our flight was delayed and we had to postpone our return to the UK for three days it was no problem for Tania and the rest of the crew at Hilltop.
Both myself, my wife and mother would not hesitate to recommend Hilltop Airport Cars for their professional friendly approach which makes the often tiresome airport transfers a smooth and pleasant experience."
R & M, G S.
"Since we discovered Hilltop several years ago, Maurice and his team have driven us to Heathrow, Gatwick, Southampton and Bristol airports dozens of times without a single hitch. We know we can always trust them to show up and get us to our plane on time, and with clean cars and courteous drivers to boot!"
W Petty
"Simply the best taxi firm around – totally reliable, safe and courteous drivers and reasonably priced.  We have used Hilltop for over 10 years and wouldn't go anywhere else."
R & K Dale

"I regularly travel to the USA from Heathrow and Hilltop are my 'go to' transport company between airport and home.  Dependable, professional and hassle free, I wouldn't use anyone else!"
S Wood, Dorset

"We look forward to driving you soon!"
Hilltop Airport Cars